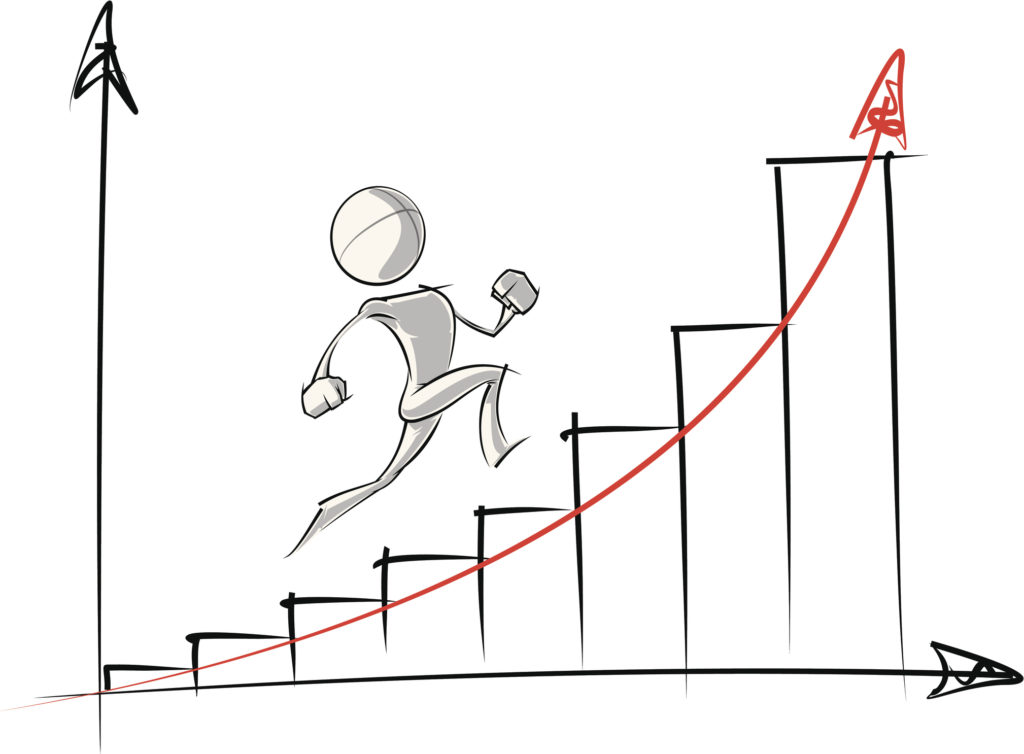 On August 2, 2016, I posted "13 Observations from a Part-Time Angel Investor." Since then, I've invested in three new startups, making eight total investments. Here is an update of their progress.
Company

Year invested

Revenue year when invested

Ownership

2017 revenue (est)

2017 growth 

(est)

2016 growth

(est)

A
2008
$0
34%
$1,400,000
12%
23%
B
2010
$0
59%
$2,100,000
14%
26%
C
2012
$180,000
12%
$1,500,000
15%
29%
D
2011
$300,000
n/a (conv. Note)
$1,650,000
37%
45%
E
2011
$0
28%
$200,000
8%
20%
F
2016
$1,430,000
2.6%
$2,300,000
60%
G
2016
$0
4.2%
$125,000
n/a
H
2017
$330,000
n/a (conv. note)
$800,000
142%
In 2016, the average growth for companies I've invested in with more than $1 million in revenue (in red font in the table) was 31%. In 2017, those same companies' average growth rates fell to 19%. The lower growth rate underscores how getting revenue from $0 to $1 million is difficult, but getting revenue from $1 million to $10 million is often way more difficult.
Here are the four main challenges holding these companies back.
Challenge #1-They aren't increasing the number of new sales rapidly enough: Let's say during the previous two years, a company has been landing 50 new customers per year. As the denominator (revenue) keeps getting bigger, the company must increase the number of new customers to maintain its growth rate. But that's not happening. Why? Because the company must work too hard to obtain a new customer (cold-calling, marketing, managing trials, long sales cycles, etc.). An obvious solution would be to hire more salespeople and to conduct more marketing techniques. Most of the founders have tried doing this, but unfortunately, these strategies didn't stick because their market likes their solutions, but it doesn't LOVE their product (see Challenge #2 below).
Challenge #2-They haven't discovered an enthusiastic market: To my mind, this is the most important challenge because if you can fix this challenge, the other challenges are easier to overcome. The crux of this challenge is that not enough people contact my companies to buy their solution. Word-of-mouth works but only sometimes. Their products are useful and nice-to-have, but not extremely helpful and not a must-have. Therefore, only a limited number of prospects seem to go out of their way to purchase their product. Furthermore, too high of a percentage of existing customers don't repurchase. 
Challenge #3-They haven't "crossed the chasm": Geoffrey Moore's classic book Crossing the Chasm discusses how hugely successful startups transition from obtaining early-adopter customers to obtaining early-majority customers. He calls the early-majority customers "pragmatists" because they only purchase products from companies whose value has been proven. They are the most difficult group to market to. One way to help "cross the chasm" is to build features that make their products easier to use and much more beneficial. Four out of the eight companies that I have invested in haven't quite been able to "cross the chasm." The goal is to one day get across, but as of now, they haven't.
Challenge #4-Their founders aren't hell-bent on obtaining growth: I wonder how Amazon's founder and CEO, Jeff Bezos, would manage my company, Vertical IQ, if he were CEO. For starters, unlike me, he probably wouldn't wait months to get projects completed. He would start by building solutions that would make our product much more complete. My point is that to overcome the challenges above, founders must push their companies ahead with incredible passion, non-stop energy, and abundance of smarts. Also, they must deeply desire fast growth for their company and figure out a way to make that happen.
Most successful startups don't obtain hockey stick growth. Instead, they become small businesses. There's nothing wrong with that. But if you want to grow quickly from $1 million to $10 million, I can say that the challenges are arguably as great as growing from $0 to $1 million.
Sign up to get more great insights directly to your inbox.
As a special bonus, you'll also immediately get access to my inside analysis of what made 172 diverse companies achieve take-off revenue growth.
---