November 10th, 2017
Big Idea Pitch Competition at Entrepreneur Summit
Appalachian State University- Boone, NC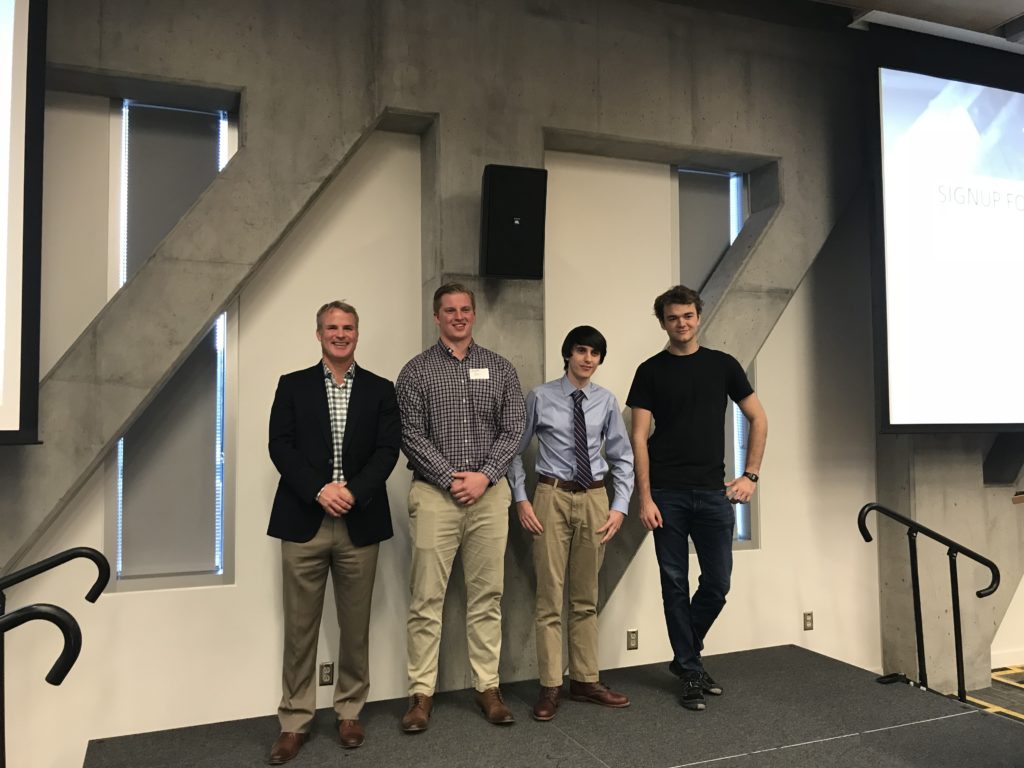 October 4, 2017
Discuss with MBA and Undergraduate class at Georgetown University
Washington, DC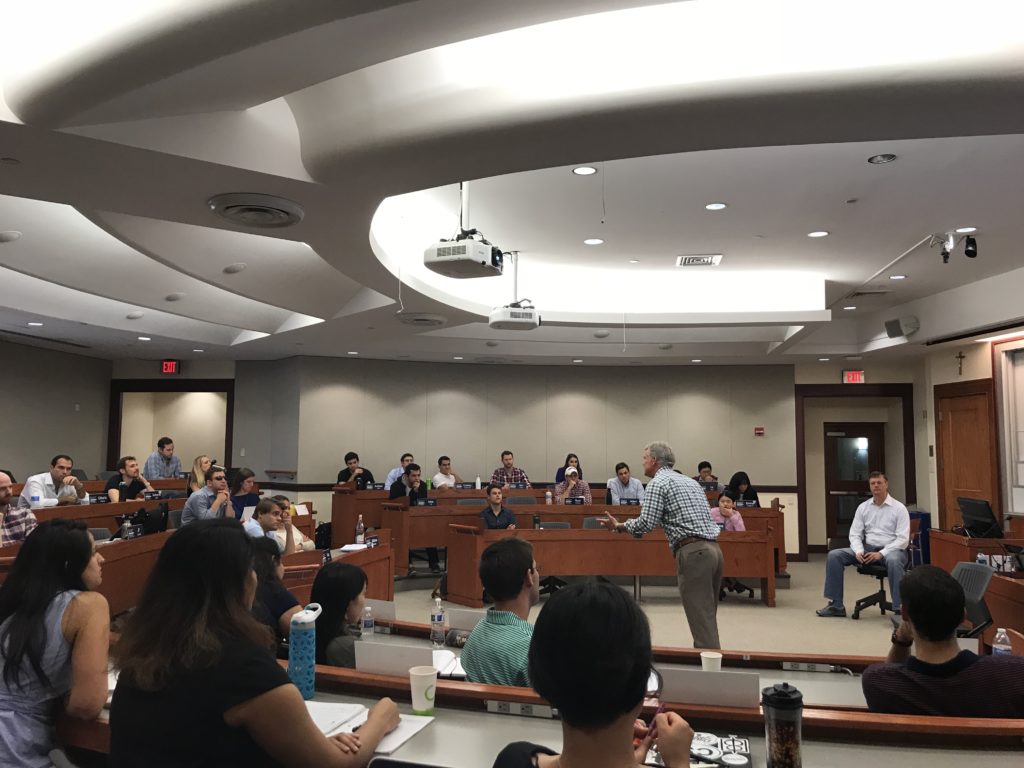 June 21, 2017
Park Sterling Bank Speaker Series
Meet and Greet Author Bobby Martin of "The Hockey Stick Principles"
Richmond, VA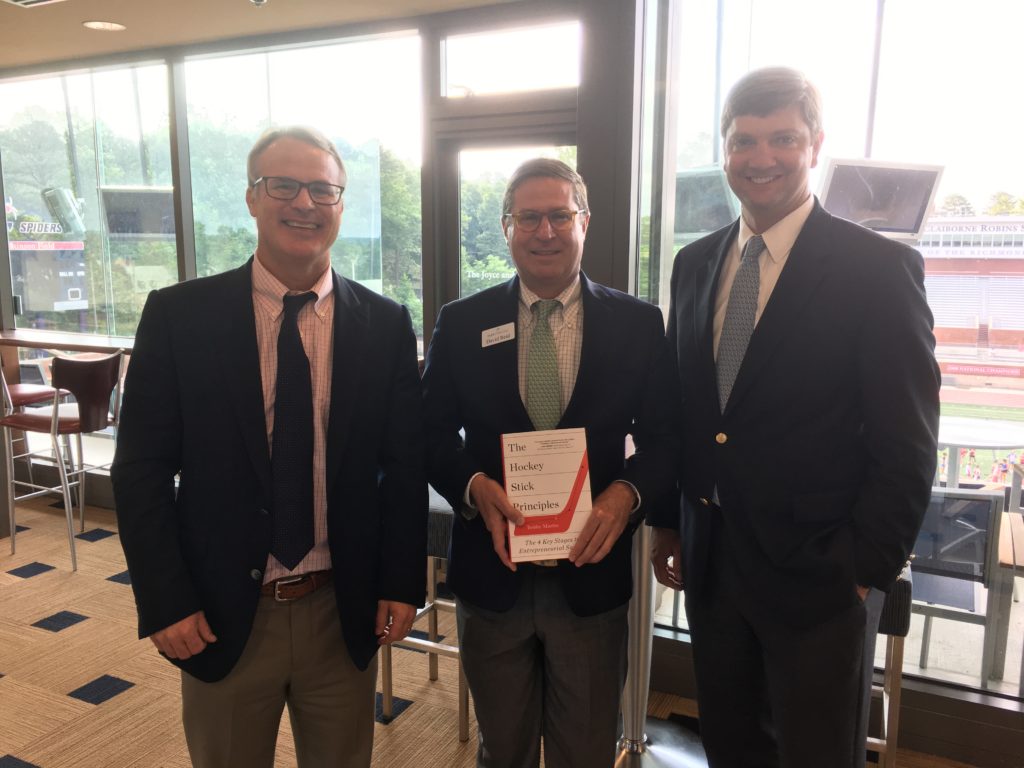 June 9, 2017
Mountain BizWorks Cohort
Boone, NC
June 6, 2017
Appalachian State University Alumni & Friends
"Evening in Raleigh" with Bobby Martin
PNC Arena Club- Raleigh, NC
May 22-23, 2017
Barlow Research Business Banking Conference: The Next Big Thing
Speaking about "What Banks Can Takeaway from the Thriving Startup Scene" 
Chicago, IL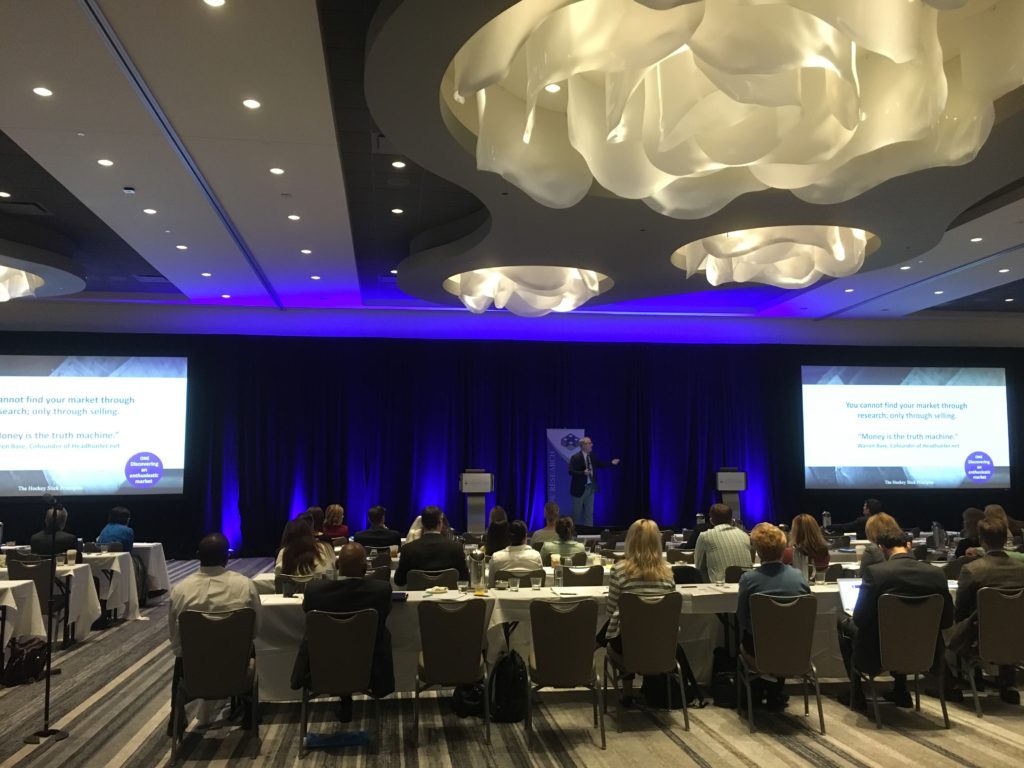 April 20, 2016
Appalachian State Pitch Your Idea Competition
Boone, NC
March 22-23, 2017
Discuss with MBA and Undergraduate class at Georgetown University
Washington, DC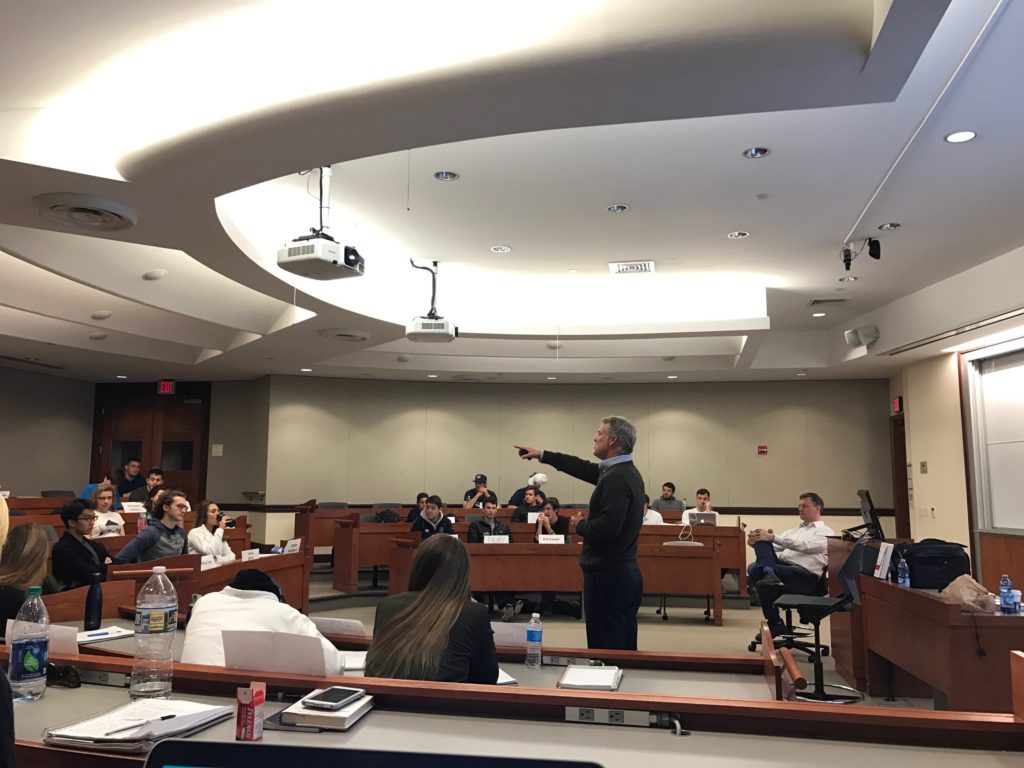 February 24, 2017
Mountain BizWorks, Fifth ScaleUp WNC Cohort
Asheville, NC
February 23, 2017
Discussion with Davis Financial Planning Clients on Hockey Stick Revenue Growth
Asheville, NC
February 16, 2017
Discussion on "Tinkering" with Entrepreneurship Class, Indiana University 
Skype
January 16, 2017
The Top Entrepreneurs in Money, Marketing, Business and Life by Nathan Latka
Podcast on Itunes
January 11, 2017
"Hitting Takeoff-How Businesses Escape The Blade Years" at Groundwork Labs Winter Cohort
Durham, NC
December 6, 2016
"A Business Owner's Journey" at Capital Grill hosted by US TRUST
Raleigh, NC
November 29, 2016
"Discovering Hockey Stick Revenue Growth" at Business Innovation Growth (GIGworks)
Belmont, NC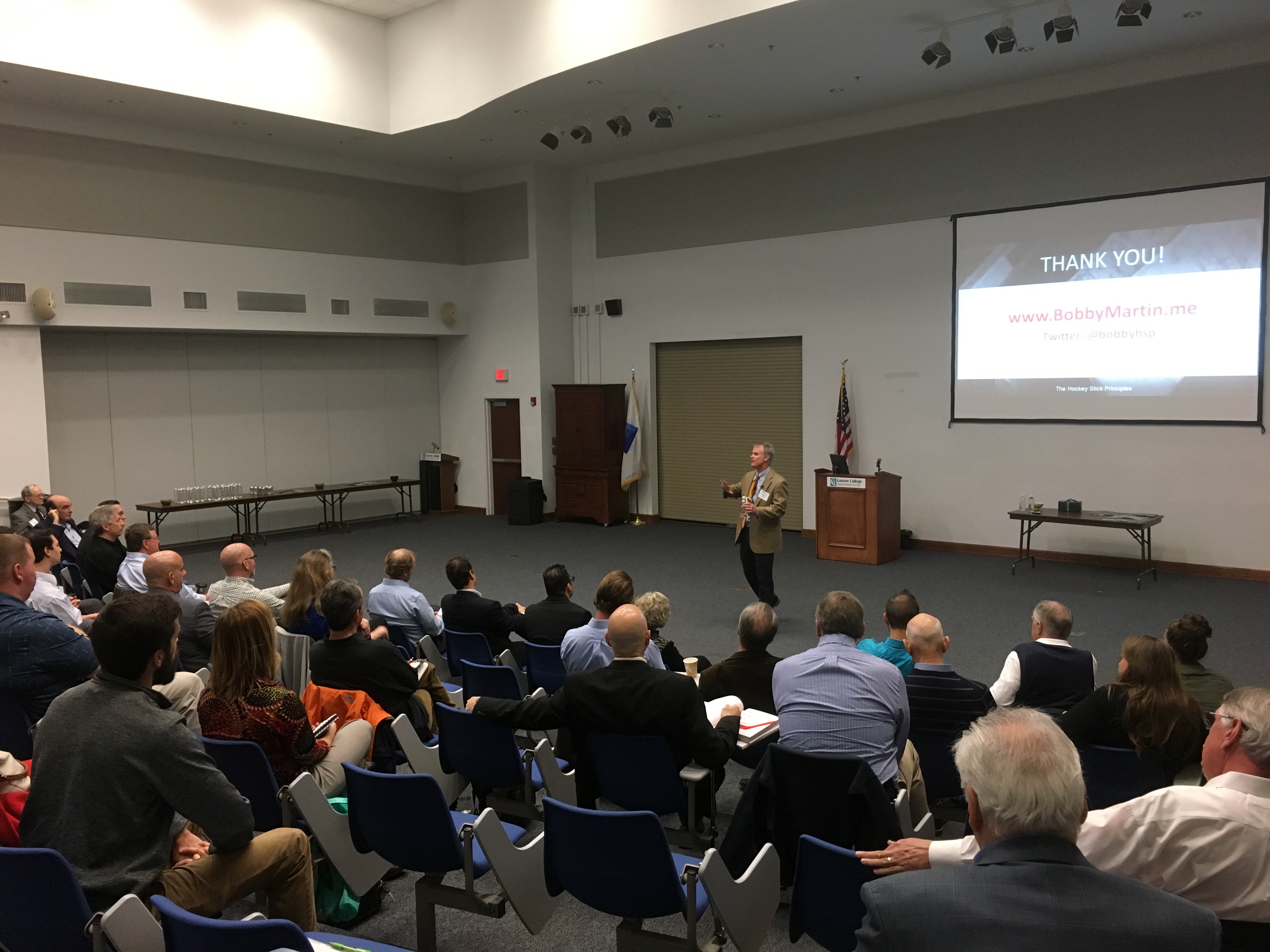 November 17, 2016
"Hitting Revenue Takeoff" at NC Defense Business Association
Cary, NC
November 11, 2016
Speaking at Appalachian State Entrepreneurial Summit
Boone, NC
October 28, 2016
Speaking at Park Sterling Bank
Charlotte, NC
September 28, 2016
Discussion with Entrepreneurship Class, Indiana University
Skype
September 27, 2016
Discussion with MBA class at Georgetown University
Washington, DC
September 15, 2016
Speech at M&T Bank Regional Sales Meeting
Lancaster, PA
September 7, 2016
"Hitting Revenue Takeoff" at Ironclad Brewery
Wilmington, NC
July 20, 2016
"Hitting Revenue Takeoff" at American Underground
Durham, NC
Watch talk! 
July 20, 2016
"Hitting Revenue Takeoff" at The Nest
Raleigh, NC
May 11, 2016
Speaking at Park Sterling Bank
Charleston, SC
There was a good vibe with 80 clients and soon-to-be clients of the great Park Sterling Bank. Each attendee received a copy of The Hockey Stick Principles and I met many new friends. Here, Park Sterling executives' Bill Bunn and David Reid getting me all set up!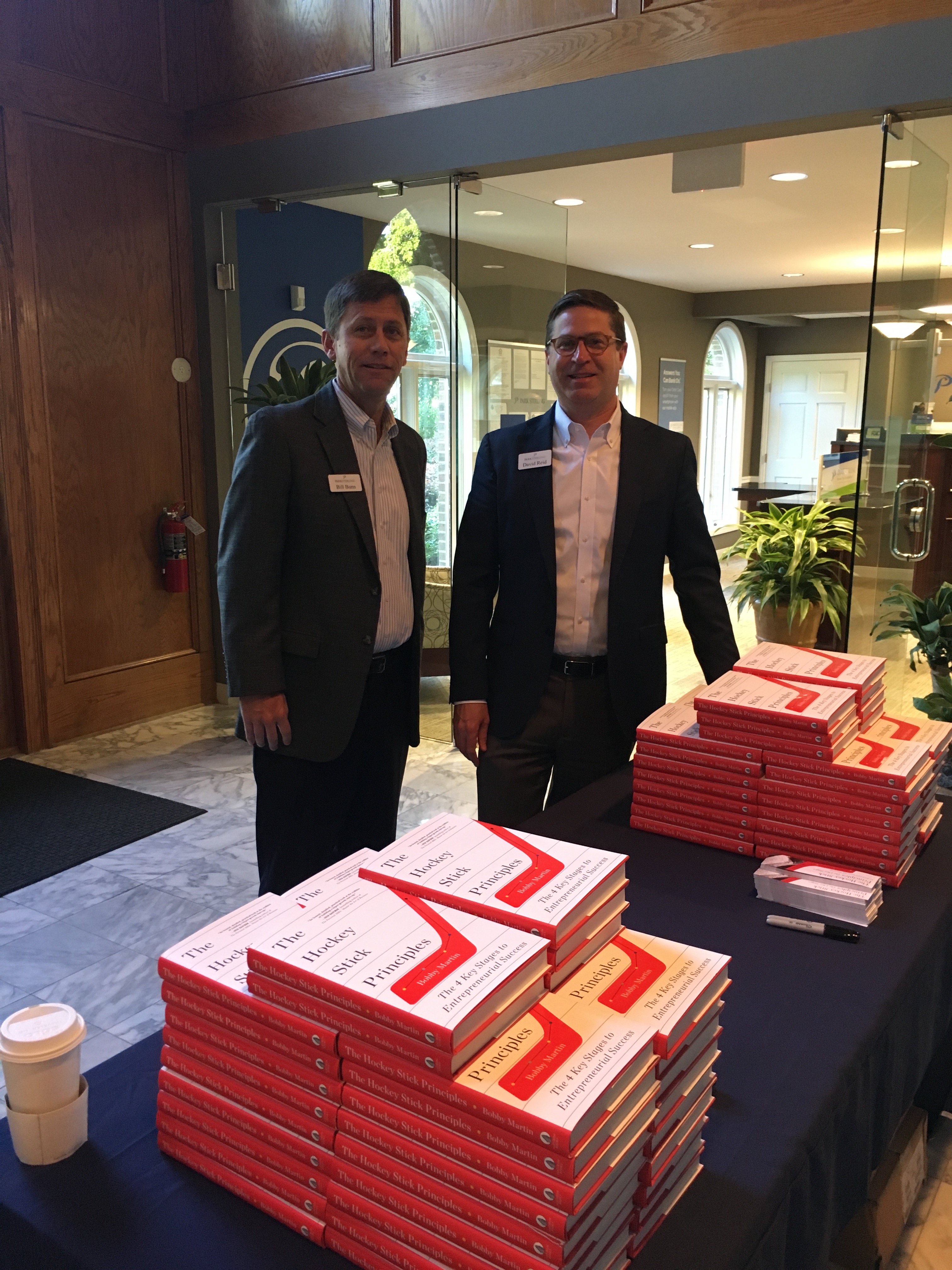 Panelist for Venture Hacked – Raleigh, May 11, 2016
Dozens of angel investors and founders converged upon HQ Raleigh for an energetic discussion about how to raise money. Good times!
Appalachian State Pitch Your Idea Competition, March 24, 2016
It was great to be back speaking at my alma mater in Boone – God's country! With more 40 students submitting business ideas, 10 were selected to present in the finals and waste management firm Vixster was the winner of $1,000. Learn more about this high energy event in this Blowing Rock News article.
Built To Sell Radio, Guest Podcast
My $26 million regret? I wish I'd put more thought into the sale of my start-up, First Research. You can hear more about this story in my guest appearance on the podcast Built to Sell Radio with entrepreneur and author of The Automatic Customer and Drilling for Gold, and coauthor of Built toSell, John Warrillow. See more podcasts like this at Built to Sell Radio.
Georgetown Speaker Series, December 3, 2015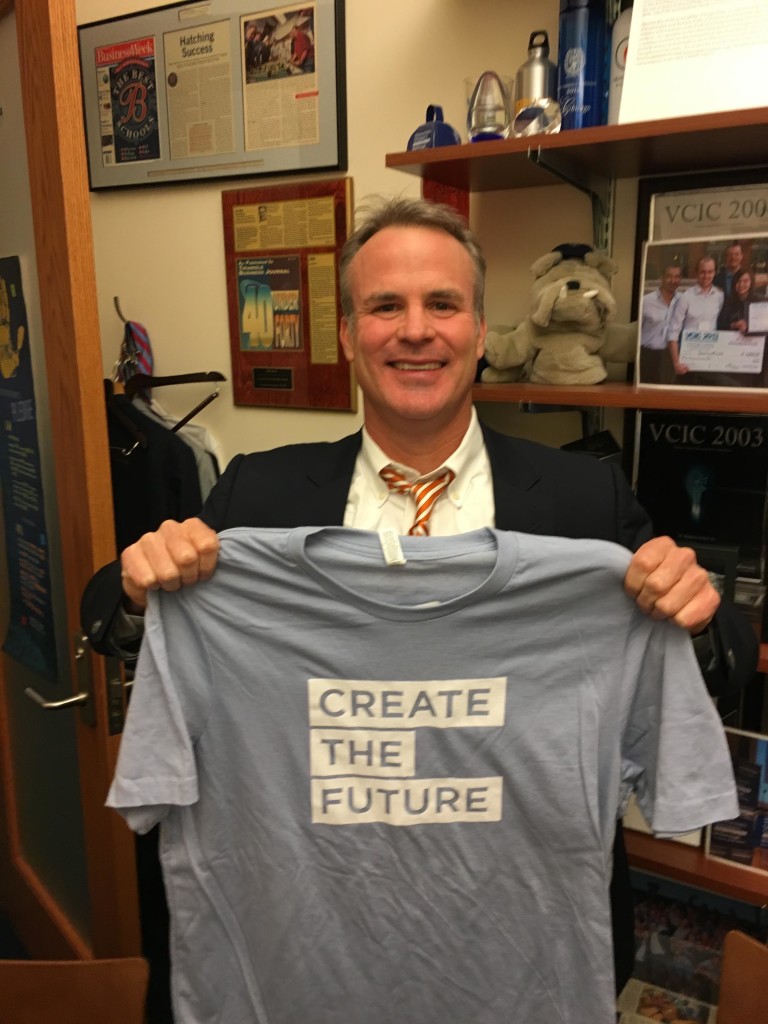 Looking for optimism about the next generation of founders? I can't think of a better place to be than Georgetown's campus on a perfect fall day speaking with 45 articulate, entrepreneurial students at the "StartupHoyas Speaker Series." The attendees I met are clearly going places, ready to change the future. Learn more about Startuphoyas.
Lean Startup Conference, November 16 -18, 2015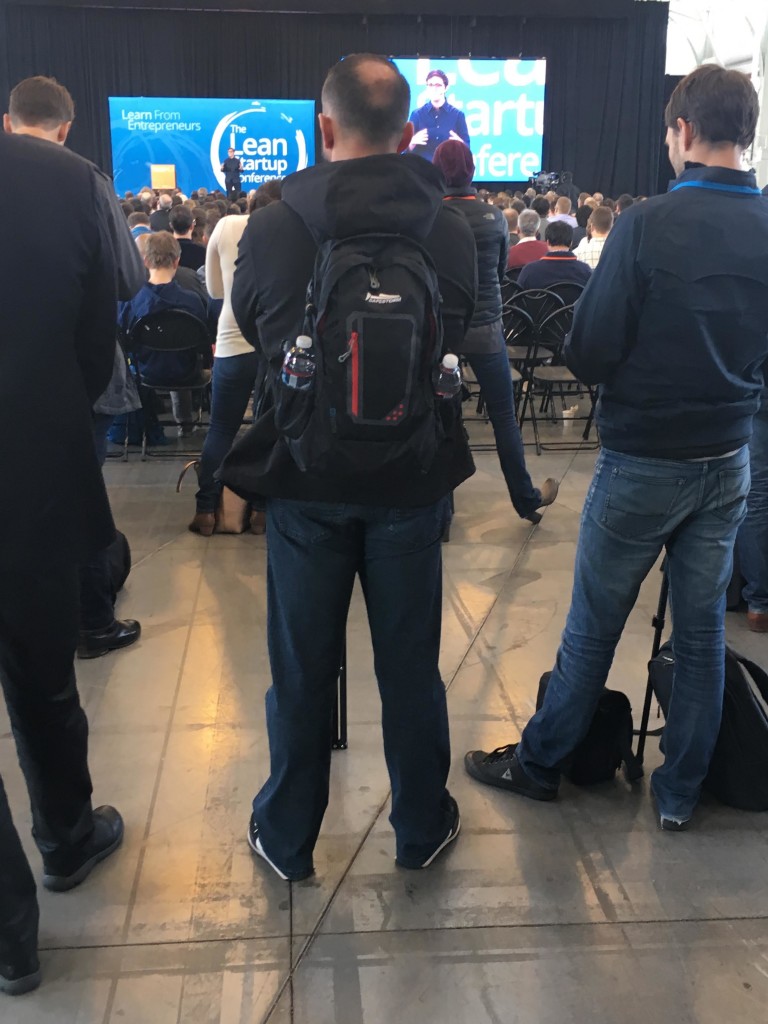 Entrepreneurs thrive in synergistic environments, so I spent three days in San Francisco with 400 other avid learners absorbing how to build a minimum value product, iterate fast, and create a product people want. One of my favorite start-ups there was Flosstime, a sleek device that reminds you to floss. I purchased three of them through its Kickstarter campaign. Learn more about the conference.
Techstars Meetup, October 6, 2015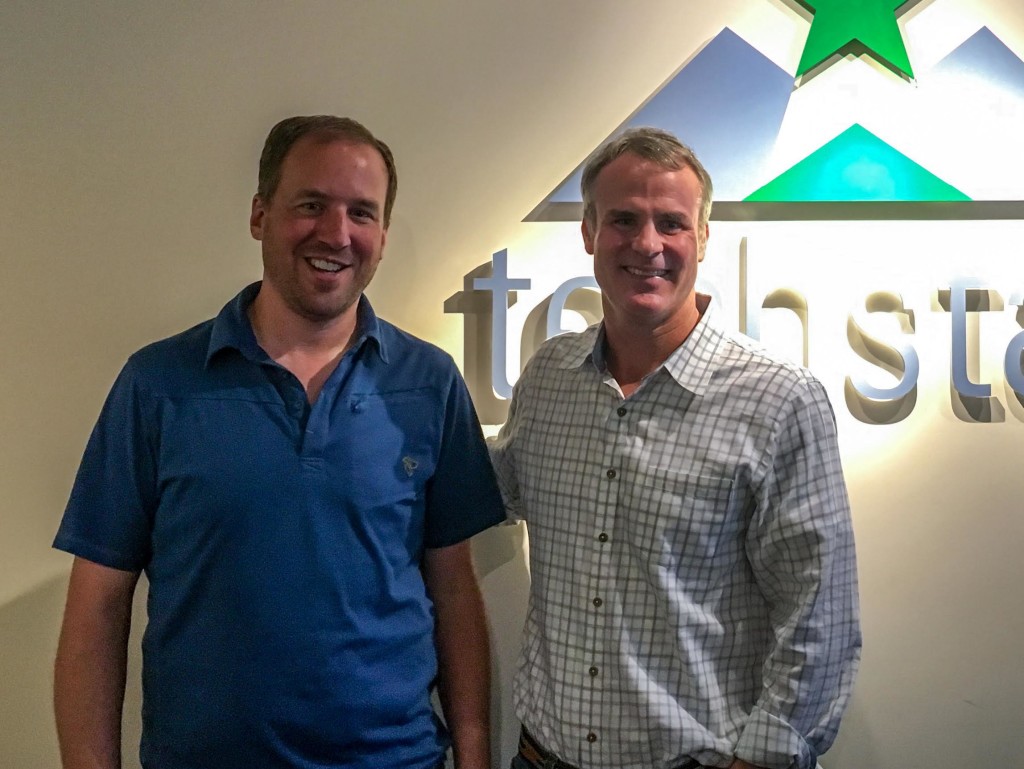 It's not everyday I get to chat with somebody of David Cohen's caliber, the modest cofounder of Techstars, which has helped start 660 firms around the globe including hugely successful Sendgrid and Digital Ocean. Find out if you and your start-up have what it takes to be in Techstars.
UNC-Greensboro Speaker Series, September 16, 2015
HQ Greensboro is an incubator with amazing workspace, great people, experienced mentors, and surrounded by the charm of downtown Greensboro. That's where I met with a group of motivated, intelligent students from UNC Greensboro and North Carolina A&T, and several local entrepreneurs. Learn more about UNC Greensboro's entrepreneurship program. 

PRESS
For press inquires about The Hockey Stick Principles, contact:
Steven Boriack, Senior Publicist
Flatiron Books
646-307-5163
steven<dot>boriack<at>flatironbooks<dot>com