An engaging and interactive speaker, Bobby draws upon his broad professional experience and his successful track record in business to craft interesting and high audience-engagement presentations. His unique teaching style has made him an in- demand speaker at universities such as Georgetown MBA program; University of Colorado at Boulder; Appalachian State; University of North Carolina at Chapel Hill; startup incubators and accelerators such as Durham's American Underground and Raleigh's HQ Raleigh; Council for Entrepreneurial Development; and at corporate events.

Speech Topics
Are you looking for an engaging sales and leadership speaker? One who doesn't just speak from the perspective of research on a topic, but one who has walked the road himself, successfully? One who uses startup stories to illustrate lessons? As a successful sales director, angel investor, board member and serial entrepreneur, Bobby Martin understands the road that founders trod and shares keen insights on lessons learned to help companies succeed. He's equally adept at using real-life lessons in sales and leadership to illustrate how to bring the entrepreneurial spirit to the the boardroom.
Bobby addresses audiences on the following topics:
How to Get Salespeople to Think Like Founders

Successful startup founders have a certain way of looking at the world that increases chances for success. These fundamentals can be applied to corporate sales strategy and help salespeople learn to think more like founders.
Bobby outlines lessons learned from his research of 172 successful founders and the growth-oriented leadership mindset among them, to teach audiences:
The fine line of entrepreneurial grit and how to get more sales through patience and tenacity
How to listen more and talk less. Founders understand the importance of truly listening to needs and providing the right answer at the right time.
When to cut your losses and move on to the next target.
How to Improvise, improvise, improvise. True entrepreneurs try different ways to hook fish and that extra effort is often what makes them successful.
What Corporate Culture can Learn from the Startup World
Startups and their founders are getting a lot of press these days, typically depicted as energy-drinking 20-somethings with a lot of time, technology and ideas at their disposal. Bobby Martin, a 20-year veteran of the startup world takes the lessons he's learned building and selling profitable companies as well as his extensive research of 172 successful startups and drills down to what key leadership traits define a successful startup founder and how to bring those lessons into the corporate world to influence a more agile, growth-oriented culture.
In this presentation, Bobby outlines some of the key findings from his years of experience and research including:
How to build your own luck by staying the course and finding success
How to recognize and create opportunity, and what to do when it comes knocking
The key to nurturing skill, talent and fostering with tenacity to create opportunity.
Knowing when (and how) to make small tweaks versus large pivots, and when it's time to change direction entirely.
The 4 Key Stages to Entrepreneurial Success
Using his own experience taking a project from idea to successful company, Bobby wrote his book, The Hockey Stick Principles: The 4 Key Stages to Entrepreneurial Success to help others navigate the growth stages of a startup. So many people have a great idea for a business and then have no idea how to make that business happen.  
In this presentation, Bobby teaches the 4 key stages to success and the lessons to be learned within each stage:
Tinkering
The Blade Years
The Growth Inflection Point
Surging Growth
Hitting Takeoff
How can businesses escape what Martin terms "the Blade Years" – the first few years of a business with very little growth – and discover a repeatable business model that results in hockey stick revenue takeoff?
Based upon his experience as a successful entrepreneur and his research on the revenue growth of 172 successful startups, Martin shares:
How long should you expect "the Blade Years" to last before turning the corner toward significant revenue growth
What signs should you look for to help you know you're on the right path
Key ways to improve your business model to achieve takeoff growth
Praise for Bobby Martin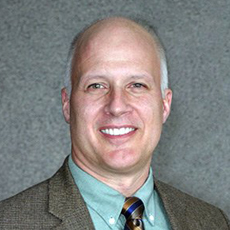 "You killed it at the Summit. I had a student in my office this morning going on and on about your session! He loved it." Erich Schlenker
Managing Director, Transportation Insight Center for Entrepreneurship, Appalachian State University
"Bobby Martin is by far one of the smartest entrepreneurs I have ever met. The Hockey Stick Principles culls his knowledge and pulls from the domain knowledge of other successful entrepreneurs. I love this book." Brian Hamilton
founder and chairman of SageWorks
"Bobby frequently speaks at Georgetown's M.B.A. classes. He leads a energetic discussion and the students enjoy his open, frank, and honest answers to their questions." Jeff Reid
Founding Director, Georgetown Entrepreneurship Initiative, Georgetown University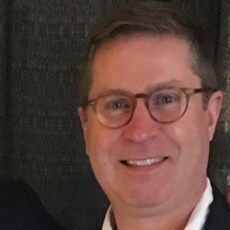 "I knew the audience was engaged when I looked around the room and no one was on their cell phone. We are excited to do it again in other markets." David Reid
Director of Marketing, Park Sterling Bank
More about Bobby Martin
Robert H. Martin, III, "Bobby," is a 45-year-old entrepreneur and supporter of innovative entrepreneurship. He is president and co-founder of Vertical IQ, a leading provider of sales research insight for banks. Martin also co-founded and served as president of First Research, a leader in sales intelligence.
In 2007, First Research was sold to D&B Corporation. Today Martin is an active angel investor and serves as an active board member with innovative start-ups Local Eye Site, Boardroom Insiders, LifeSite Logics, and etailinsights.. In 2006, he was a recipient of the Triangle Business Journal's "40 Under 40" Award in Raleigh.
Before founding First Research with Ingo Winzer in 1998, Martin spent more than six years with Bank of America managing a large commercial banking pool of customers in Wilmington, North Carolina. Martin graduated magna cum laude, earning an economics and banking degree from Appalachian State University, in Boone, North Carolina. Today he serves on the Center for Entrepreneurship at the university.